About Our Practice
---
Dr. William G. Loudon and team will treat your child as we would treat our own. We work with families to provide the best care for your loved. Give us a call at (714) 677-9463 and ask to speak with Diane Stanford to answer any billing or insurance questions.
---
Meet the Doctor
---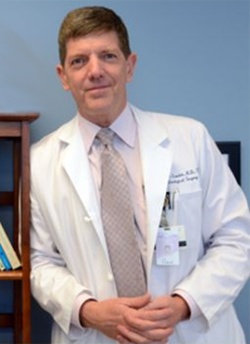 Dr. William G. Loudon, M.D., Ph.D.
Dr. William G. Loudon, M.D., Ph.D., is a specialist in the field of pediatric neurosurgery with a clinical focus on brain tumors. A respected expert in the field of pediatric neurosurgery, Dr. Loudon has researched and conducted studies in this field for more than 20 years. The focus of these studies ranges from molecular characterization and novel therapeutic approaches for central nervous system malignancy to cancer stem cell biology.
Dr. Loudon received his Ph.D. in cancer biology from the University of Texas, MD Anderson Cancer Center. Among multiple publications, Dr. Loudon has also received the Orange County Medical Association's Physicians of Excellence from 2010 to 2016. Dr. Loudon has experience working at the CHOC Children's Hospital, the CHOC Children's at Mission Hospital and as an integral member of the brain tumor program at CHOC Children's Neuroscience Institute. With multiple treatment methods and neurosurgical solutions for children, Dr. Loudon is a recommended professional with the necessary expertise in this field.