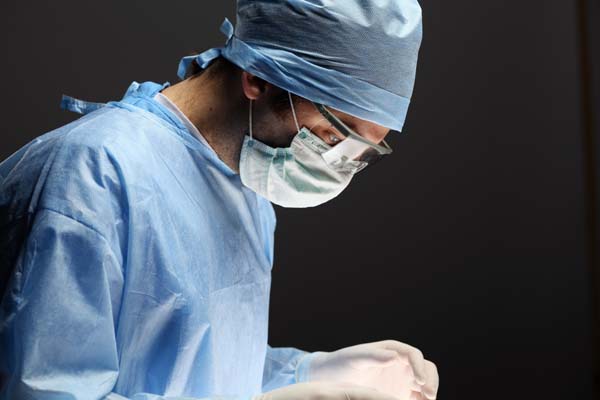 Pediatric neurosurgeons are the medical professionals who are responsible for all things relating to children's brains. Their efforts include working to prevent, manage, and treat brain tumors in patients as young as toddlers and as old as teenagers.
Brain tumors in children can be a sensitive subject for parents to discuss because it can be incredibly frightening. Fortunately, modern-day medicine has led to many advancements regarding detecting and treating brain tumors. Pediatric neurosurgeons are at the forefront when it comes to implementing these advancements. Continue reading to learn the ins and outs of brain tumors in children.
What to know about brain tumors in children
Following are a few of the most frequently asked questions regarding brain tumors in children. Pediatric neurosurgeons have the answers to these questions. Reviewing this information can be helpful to those who are not sure what to expect.
Are there any warning signs to be aware of?
Pediatric neurosurgeons outline the following warning signs that parents should be aware of. It is rare that just one symptom indicates a brain tumor, but it is good to know about them.
Headaches
Irritability
Seizures
Nausea or vomiting
Drowsiness or excessive tiredness
Low energy
Enlarged heads in infants
Mental or behavioral changes
Warning signs may vary, but these are the most general ones.
How common are brain tumors in children?
They are extremely rare. The most common type of brain tumor that can affect children is called an astrocytoma, which is noncancerous and slow growing.
What causes brain tumors in children?
Unfortunately, pediatric neurosurgeons often do not know the cause of a brain tumor in children.
How does a pediatric neurosurgeon diagnose a brain tumor?
Pediatric neurosurgeons will diagnose brain tumors in children by performing various tests and scans. Extremely young children may have additional measures taken in order to get certain tests done properly. The tests may consist of CT scans or MRIs.
How are brain tumors in children treated?
Unlike in adults, it is often recommended for children to have their brain tumors removed surgically. Since the brain develops into adulthood, pediatric surgeons prefer to surgically remove brain tumors as early as possible to prevent growth. In most cases, surgery will be recommended to remove the brain tumor entirely or as much of it as possible.
Chemotherapy may be administered after the surgical removal of the brain tumor. However, with radiation, pediatric neurosurgeons rarely administer it to young children or infants due to the intense beams that are put off.
Find out more from a pediatric neurosurgeon
Parents who have questions about brain tumors in children are encouraged to consult with a pediatric neurosurgeon. Any concerns and questions can be addressed, and any necessary treatment steps can be taken. Additionally, having the support of a pediatric neurosurgeon can be helpful. To find out more or to get scheduled for an appointment, reach out to the office today. We would be happy to help you.
Request an appointment here: https://www.drloudonpediatricneurosurgery.com or call Dr. William G. Loudon, Pediatric Neurosurgery at (714) 677-9463 for an appointment in our Orange office.
Check out what others are saying about our services on Yelp: Pediatric Neurosurgeon in Orange, CA.
---
Related Posts
June 2, 2023
A neurosurgeon for kids is a medical specialist who focuses their efforts on treating brain tumors, often via surgery. One of the most common ways that brain tumors in children are treated …