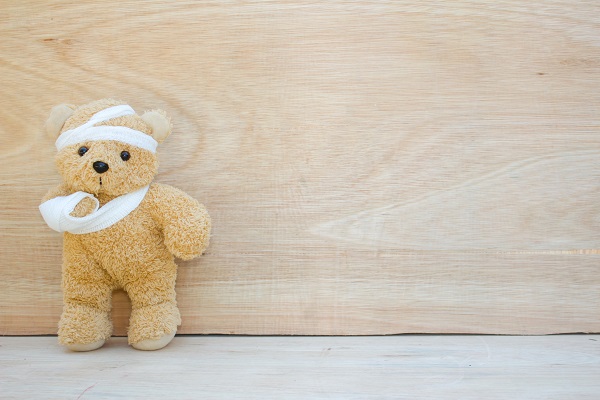 Every pediatric neurosurgeon wishes they did not spend so much time treating traumatic brain injuries. Pediatric neurosurgeons experience too many cases of perfectly healthy children whose lives change after a heavy blow to the head. For this reason, pediatric neurosurgeons like to advise parents on how to avoid head injuries, whenever possible. So, here are some safety tips, straight from a pediatric neurosurgeon.
What pediatric neurosurgeons would like to share about head injuries
Compared to almost all other demographics, children are at higher risk of sustaining head injuries over the course of childhood. Thankfully, most head injuries only result in the odd cut, bump or bruise. Sometimes though, a nasty fall or severe blow to the head can result in traumatic brain injury. A brain injury may be minor enough to resolve by itself, given a little care and timely medical attention. Sadly, sometimes a brain injury can be severe enough to cause long-term impairment, lifelong disability or eventual death.
Now, not all accidents or bad situations are foreseeable. However, there are things that caregivers and older children can do to avoid head injuries and potential visits with a pediatric neurosurgeon.
1. Child-proof the home
A newborn comes into this world with a skull that is not fully fused and a brain structure that is not fully formed. This makes them both resilient and vulnerable to head trauma, all at the same time. Parents and caregivers should be extra careful with infants and toddlers, by taking the following measures:
Do not leave a baby sleeping or lying unattended on a raised surface that the baby can fall from
Baby-proof all hard, sharp edges for children who are crawling or learning to walk. This prevents hard, sharp knocks to the child's head when they trip or fall
Consider a walker for a baby who is learning to walk. It will prevent or cushion falls
2. Buy protective gear for older children
It is normal for a child to fall off their bike every now and again. Such falls do not have to be a big deal and a bike helmet goes a long way to ensure this. Along this line of thought, children who play sports that involve some level of impact should wear protective sports gear. Especially if the child participates in football, martial arts, boxing, hockey, baseball or wrestling. Anyone who plays contact sports should wear the appropriate protective gear. Parents and coaching staff should enforce this.
3. Car seats and seat belts make a world of difference
A very common source of head injuries is the dreaded car accident and it can cause serious head injuries. The outcome of a car accident improves when all the occupants of the car are belted in or safely secured in their car seats. Seatbelts and car seats minimize whiplash and prevent the occupants of the car from being hurled around or out of the car on impact. This, in turn, minimizes or prevents head trauma.
4. Deal decisively with violence toward a child
Another heartbreaking cause of head injuries in children is trauma from fights, bullying or abuse. In the case of infants, violent shaking can damage the skull and brain as surely as a blow can. An older child that is continually bullied or otherwise abused is also at extremely high risk of developing brain damage as well as physical, mental and psychological impairment. Anyone who observes signs of sustained violence should stop it if they can and/or file a report if the violence persists.
Prevent head injuries
Parents hope to never mention the term 'pediatric neurosurgeon' in relation to their kids. In the same vein, a pediatric neurosurgeon would much prefer to treat conditions that are impossible to foresee or prevent. Since accidents do happen, your pediatric neurosurgeon also has some guidelines that you can follow in case your child sustains a head injury. Get in touch to find out more about proactive measures against brain trauma.
Request an appointment here: https://www.drloudonpediatricneurosurgery.com or call Dr. William G. Loudon, Pediatric Neurosurgery at (714) 677-9463 for an appointment in our Orange office.
Check out what others are saying about our services on Yelp: Read our Yelp reviews.
---
Related Posts
October 12, 2020
Want to understand more about pediatric brain surgery for treating tumors? When a child is diagnosed with a brain tumor, they may require surgery to treat the tumor. Pediatric neurosurgeons are part of a neurotrauma …