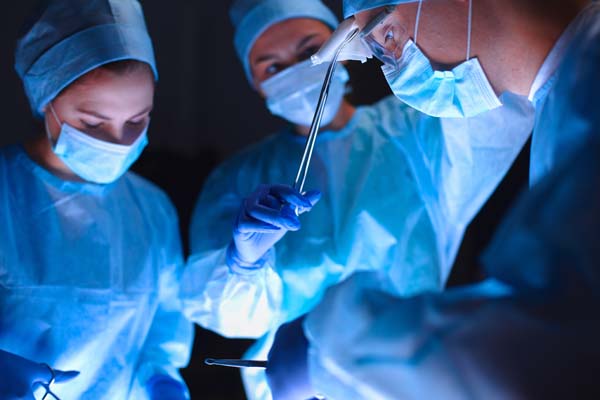 Children's brain surgery often strikes fear and anxiety in parents, which is to be expected. Fortunately, modern medicine has allowed for so many advancements when it comes to treating brain tumors, which not only enables the surgery to go more smoothly but also makes the recovery process easier.
Pediatric neurosurgeons are medical specialists who focus their efforts on diagnosing, managing, and treating brain tumors in children of all ages. There are various ways to treat brain tumors, but when it comes to children, surgery is often the path that pediatric neurosurgeons take. Continue reading to find out more.
Surgery options for brain tumors in children
These are a few of the most common surgeries that a pediatric neurosurgeon will perform to remove tumors. Reviewing these options can be helpful for parents who are wondering what to expect.
Determining the type of brain tumor
Before reviewing the different surgical options for treating a brain tumor, it is first essential to understand that the type of tumor will determine what treatment will be administered.
Craniotomy
One of the most common ways that children's brain surgery is performed is via a craniotomy. This surgical procedure involves a small incision being made in the cranium. Through the incision, the brain tumor is carefully and precisely removed. Afterward, a small tube might be placed to allow for cerebrospinal fluid to drain out of the brain.
Shunt placement
A shunt is a small silicone tube that might be placed in the brain. The other end of the shunt is typically placed in the abdomen. In some cases, the pediatric neurosurgeon may place it in the heart, but this is far less common. Shunt placement surgery is either permanent or temporary, depending on the size and type of brain tumor.
External drain
Another type of children's brain surgery to treat a tumor is placing an external drain. This enables any extra cerebrospinal fluid to be drained out of the brain. External drain surgery is typically done during or after the initial removal of the brain tumor, as it helps with any pressure that may have accumulated from the tumor and removal.
Other options for treating brain tumors in children
In rare cases, brain surgery will not be necessary to treat the tumor. However, pediatric neurosurgeons typically recommend surgery to prevent any growth from occurring. Since children's brains develop into adulthood, it is usually ideal to have the tumor removed as early as possible. Chemotherapy has been found to be helpful, but radiation is rare due to the associated risks.
Talk to a pediatric neurosurgeon
If you are wondering about children's brain surgery and what is involved, it is best to consult with a pediatric neurosurgeon directly. Any questions or concerns can be addressed appropriately, which can be helpful to parents who are feeling lost or uneasy. To find out more or to get scheduled for an appointment, reach out to us today.
Request an appointment here: https://www.drloudonpediatricneurosurgery.com or call Dr. William G. Loudon, Pediatric Neurosurgery at (714) 677-9463 for an appointment in our Orange office.
Check out what others are saying about our services on Yelp: Children's Brain Surgery in Orange, CA.
---
Related Posts
June 2, 2023
A neurosurgeon for kids is a medical specialist who focuses their efforts on treating brain tumors, often via surgery. One of the most common ways that brain tumors in children are treated …