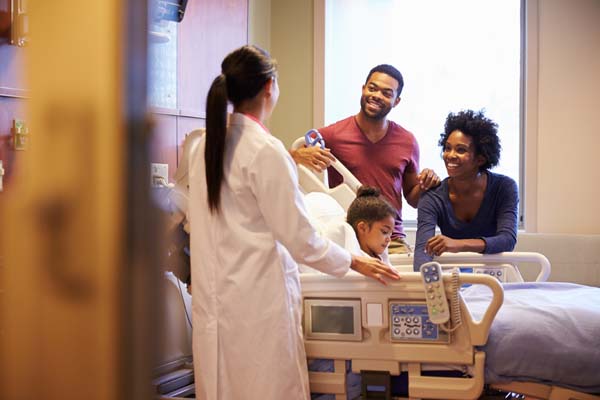 Looking for information on pediatric neurosurgery? Read on to learn more about this field of medicine. Pediatric neurosurgery is a term that often frightens parents because it tends to mean that there is a serious health issue at hand with their child. However, what is important to know is that without the work of a pediatric neurosurgeon, children with spine and brain problems would not get the appropriate care that they need. The work that is done by a pediatric neurosurgeon can be lifesaving.
Understanding the importance of pediatric neurosurgery
Below is a quick overview of pediatric neurosurgery, including what is involved in this type of surgery, its importance, and how it can save a child's life. Reviewing this information may be helpful to parents who have children with brain or spinal problems.
The need for pediatric neurosurgery
Pediatric neurosurgery can be lifesaving in the case of cancer. When a tumor invades the spinal region or brain, one's body is usually at risk of shutting down. The cancerous tissue may spread or eat away at the affected area. In severe cases, without neurosurgery, pediatric patients may even be at risk of death. The younger the patient is, the less strong and developed their bodies are, thus making it more difficult to overcome certain conditions. Because of these risks, pediatric neurosurgeons may want to take the most aggressive route by removing the tumor during surgery.
What is involved
Pediatric neurosurgery will involve a series of appointments in which tests are run. Typically, physical evaluations, as well as CAT/CT and MRI scans are performed to determine what the problem is and its extent. In the case of a spinal or brain tumor, surgery will likely be needed. Once surgery has been completed, if the child's body can handle it, radiation or chemotherapy may be required afterward to address any harmful remnants. Additionally, the pediatric neurosurgeon may also administer medications, too. These medications can help bring the child's strength back while maintaining good health throughout recovery.
Other things to know
It is also good to know that pediatric neurosurgery may be recommended for a wide range of problems relating to the spine or the brain. The issue at hand will determine what type of treatment is most suitable. In some cases, surgery may not even be required. If one's symptoms are serious or highly concerning, the pediatric neurosurgeon may start with surgery, however, medications and other forms of treatment may be recommended first.
Find out more from a pediatric neurosurgeon
Children that require the attention of a pediatric neurosurgeon are usually at high risk of the problem at hand becoming worse. Because of this, it is highly advised for parents to schedule a consultation at the first sign of any symptoms. The consultation will allow parents to ask questions and go over any concerns that they have. The pediatric neurosurgeon can evaluate the problem and determine what type of treatment plan is most suitable. To learn more or to get scheduled, contact our office today.
Get more information here: https://www.drloudonpediatricneurosurgery.com or call Dr. William G. Loudon, Pediatric Neurosurgery at (714) 677-9463
Check out what others are saying about our dental services on Yelp: Pediatric Neurosurgery in Orange, CA.
---
Related Posts
June 2, 2023
A neurosurgeon for kids is a medical specialist who focuses their efforts on treating brain tumors, often via surgery. One of the most common ways that brain tumors in children are treated …