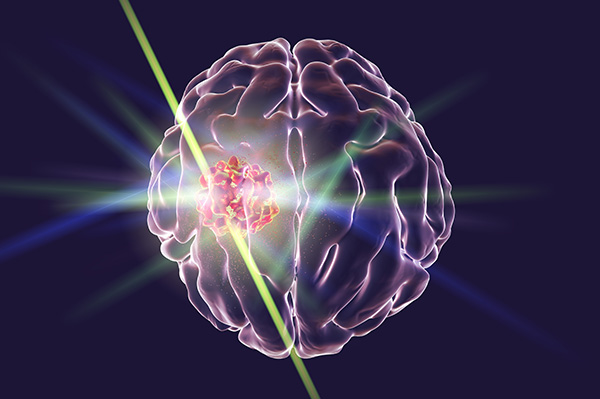 Pediatric neurosurgery corrects and treats conditions and injuries in the brains of children as young as age zero. With every year that goes by, medical research develops new, minimally invasive neurosurgical techniques. All new technologies and surgical techniques seek to decrease and ultimately eliminate the risk of surgical complications.
A pediatric neurosurgeon will perform pediatric laser neurosurgery on patients that are good candidates for this type of procedure. Laser neurosurgery needs a steady and capable pair of hands, so the skill-level of pediatric surgeons that can do this procedure is extremely high.
About pediatric laser neurosurgery
Conventional neurosurgery includes incisions, excisions and sutures to correct a condition, injury or deformity in the brain. These aspects of surgery are sometimes unavoidable and, to varying degrees, invasive. Laser neurosurgery is the use of lasers as an addition or substitute for scalpels or sutures during surgical procedures. Instead of excising scar tissue with a scalpel, a neurosurgeon can dissolve (ablate) it with the energy from a laser. A neurosurgeon can also use a laser to dissolve a tumor, ultimately shrinking or removing it altogether. These are just a few of the many applications of laser neurosurgery.
A parent who gets a recommendation for laser neurosurgery for their child might have questions about the proposed procedure. Here are some frequently asked questions that can provide a few answers.
When would a pediatric neurosurgeon recommend laser neurosurgery over a more traditional approach?
The whole idea behind pediatric laser neurosurgery is to minimize the risk that comes with surgical procedures. A skilled and experienced pediatric neurosurgeon may recommend laser surgery to improve the outcome of a patient's treatment. The neurosurgeon also makes fewer incisions and sutures when using lasers. The reduced morbidity is the very thing that reduces the risk of surgical complications. It also reduces the time it takes a patient to recover.
A neurosurgeon might also recommend a laser-aided procedure to reach areas of the brain that are otherwise too risky to treat with more traditional surgical treatments.
Health issues treated with pediatric laser neurosurgery
Generally speaking, lasers help neurosurgeons to dissolve problematic tissues and make precision cuts during the excision of tumors and other procedures. Conditions and situations that lend themselves to this kind of treatment are:
Removal of scar tissue from injured nerves in the spine and limbs
The reduction or complete removal of a growth/tumor using laser energy to dissolve (ablate) the problem cells
Brain injuries that require high-risk surgery that could potentially damage delicate tissue that surrounds the injury. Using a laser instead of a scalpel minimizes the risk to surrounding tissue
Precision laser neurosurgery for aneurysms will become a common way to block blood flow to an affected vessel
A pediatric neurosurgeon can treat epilepsy caused by lesions with laser ablation of the lesion
What are the advantages of this treatment?
For starters, laser neurosurgery is far less invasive than its traditional equivalents. This means fewer and smaller incisions, or none at all. For the patient, this means a shorter recovery period and a smaller surgical site. Another advantage of laser surgery is that lasers can shrink or dissolve otherwise inoperable or high-risk tumors. They can also cauterize a wound as they enable the neurosurgeon to cut into tissue or perform an excision. Additionally, lasers are precise and can be used to target cancerous growths without harming adjacent cells.
What are the risks?
All surgical procedures, including pediatric laser neurosurgery, carry risks. Some risks apply to both laser and conventional procedures. Others are unique to laser neurosurgery. The most common is potential exposure of, and damage to, healthy blood vessels near the problem area. Damaged vessels could cause bleeds or aneurysms, which is why only the most skilled neurosurgeons perform these precision surgeries. Laser damage to delicate structures could cause impairment.
To avoid such risks, only the most experienced neurosurgeons are cleared to perform laser aided neurosurgery. Laser-aided surgical procedures are typically recommended when the benefits vastly outweigh the risks.
Should you choose this option for your child?
The good news is that you will have a caring and experienced pediatric neurosurgeon to walk you through your options. They will explain each surgical procedure and lay out its benefits and drawbacks. If your child could benefit from laser neurosurgery, talk to your neurosurgeon to find out all you need to know about this form of treatment.
Request an appointment here: https://www.drloudonpediatricneurosurgery.com or call Dr. William G. Loudon, Pediatric Neurosurgery at (714) 677-9463 for an appointment in our Orange office.Request an appointment here: https://www.drloudonpediatricneurosurgery.com or call Dr. William G. Loudon, Pediatric Neurosurgery at (714) 677-9463 for an appointment in our Orange office.
Check out what others are saying about our services on Yelp: Read our Yelp reviews.
---
Related Posts
November 12, 2020
Looking for information on the topic of children's brain surgery? Pediatric neurosurgeons are medical professionals who perform this type of surgery. Neurosurgeons are specifically trained in diagnosing and treating brain, spine and nerve problems.Brain cancer …