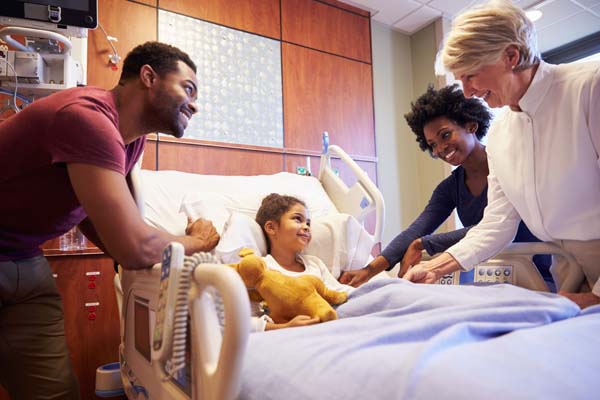 The field of pediatric neurosurgery focuses on problems relating to the brain, spine, and surrounding areas in patients that are babies, infants, children, and teenagers. There are, of course, many different problems that can occur within the brain or spine. However, when pediatric neurosurgery is required, it is likely that the problem at hand is quite serious. For example, brain tumors in children are especially concerning and require the attention of a pediatric neurosurgeon. Continue reading to find out more.
Pediatric neurosurgery for brain tumors
The following review discusses what parents and children should expect from the pediatric neurosurgery process. This information is crucial to understand as it can help parents of children with a brain tumor to prepare properly.
How a pediatric brain tumor is diagnosed
Most tumors are diagnosed in a similar fashion. To start, parents usually report concerning signs and symptoms, which can include the following:
Fatigue
Dizziness
Headaches
Unexplained nausea and vomiting
Pressure in the head or neck
Once a pediatric neurosurgeon confirms these symptoms, a series of tests may be run that will help confirm the diagnosis. Tests will include physical examinations, MRIs, and CT or CAT scans. Of course, these tests should be performed rather quickly so that a treatment plan can be put into place right away.
The pediatric neurosurgery treatment process
In the case of a brain tumor, a pediatric neurosurgeon may consider observation, especially if there are not any serious symptoms. Observation includes monitoring the tumor closely to see if it grows or spreads. Certain medications may be administered to help shrink the tumor or reduce symptoms.
However, when it comes to serious brain tumors, especially pediatric cases, a neurosurgeon will likely recommend surgery as this will remove the cancerous tumor and prevent spreading from occurring.
The type of surgical procedure that will be performed depends on the type of brain tumor. The most common type of pediatric brain tumors include astrocytomas, which are classified into four different categories based on severity and size. Other brain tumors in children may include brain stem gliomas, germ cell tumors, optic nerve gliomas, and ependymomas.
Shunt placement or revisions and resection of the entire tumor are the most common routes that a pediatric neurosurgeon will typically take to treat a brain tumor.
After pediatric neurosurgery, there may be a high likelihood that radiation or chemotherapy will also be needed. If there are remnants of the tumor left behind, further treatment can rid the brain of it. Follow-up care with the pediatric neurosurgeon will also be crucial in order to monitor healing and the prevention of future tumors.
Ready to schedule a pediatric neurosurgery consultation?
Brain tumors require immediate attention, which is why it is so important to consult with a pediatric neurosurgeon when any signs or symptoms are noticed. The consultation process will include a diagnosis and treatment plan discussion, however, there will also be plenty of time for any unanswered questions and concerns to be addressed. To learn more or to get scheduled for an appointment, contact us today.
Get more information here: https://www.drloudonpediatricneurosurgery.com or call Dr. William G. Loudon, Pediatric Neurosurgery at (714) 677-9463
Check out what others are saying about our dental services on Yelp: Pediatric Neurosurgery in Orange, CA.
---
Related Posts
June 2, 2023
A neurosurgeon for kids is a medical specialist who focuses their efforts on treating brain tumors, often via surgery. One of the most common ways that brain tumors in children are treated …