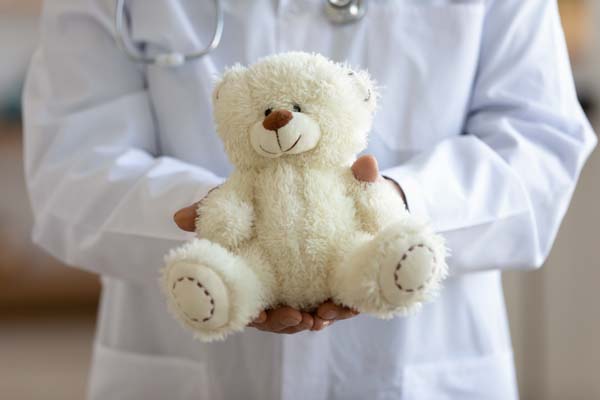 A pediatric neurosurgeon can diagnose and treat a head deformity. This type of abnormality sometimes occurs when a baby spends a lot of time lying in one position. Sometimes, the deformity happens when the child is still inside the womb. This happens due to no fault from the mother, and it can be easily corrected in most instances.
A healthy newborn can develop a skull deformity up to 12 weeks after birth. Every parent should be sure to attend all of their child's scheduled appointments because it is during this time that a potential head deformity can be discovered.
Different types of head deformities
There are several different and treatable pediatric head abnormalities, and a pediatric neurosurgeon can answer any questions you have. Through a complete physical examination, a pediatric neurosurgeon can evaluate the severity of the issue and begin offering the best treatment plan for the child's specific situation.
Craniosynostosis is a birth defect that occurs when your child's skull fuses earlier than it should. Once the skull is fused incorrectly in certain areas, the skull will continue to grow where there are no fused plates. This can cause pressure on the brain; in most cases, surgery is the only way to fix the problem.
Plagiocephaly happens when a child lays too much in one spot. This can be treated by therapy which involves repositioning the baby's head, and sometimes a helmet could be needed.
Other head deformities such as Crouzon and Pfeiffer Syndromes are genetic. Testing can be done to determine if that is what is causing your child's condition. These types of genetic causes may require surgery to be treated properly.
A child's neurosurgeon will help every step of the way and explain all of the options and treatments available.
Can I prevent a head deformity?
All parents want to do everything they can to prevent any health issues for their children. The main thing a parent can do to help prevent a head deformity is to be proactive in their care. Take children to their doctor appointments, ask questions, and listen to recommendations from the doctor.
One preventative measure that parents can take for newborns is to keep an alternate positioning schedule when bringing a baby home from the hospital. Simply changing the child's head position when laying them down will help prevent a few types of head abnormalities.
Consult a doctor
If any changes are noticed in the shape of the newborn's head, immediately consult with a doctor. They will be able to refer out to a highly trained pediatric neurosurgeon. Any of the following symptoms can raise some concerns:
Swollen spot
Sunken area
Doesn't look to be the shape it should
Parents know their child best, and if any of these symptoms are noticed, do not hesitate to act quickly and schedule an appointment with the child's doctor. Most head deformities can be corrected when caught early enough.
Request an appointment here: https://www.drloudonpediatricneurosurgery.com or call Dr. William G. Loudon, Pediatric Neurosurgery at (714) 677-9463 for an appointment in our Orange office.
Check out what others are saying about our services on Yelp: Pediatric Neurosurgeon in Orange, CA.
---
Related Posts
June 2, 2023
A neurosurgeon for kids is a medical specialist who focuses their efforts on treating brain tumors, often via surgery. One of the most common ways that brain tumors in children are treated …