Pediatric Neurosurgeon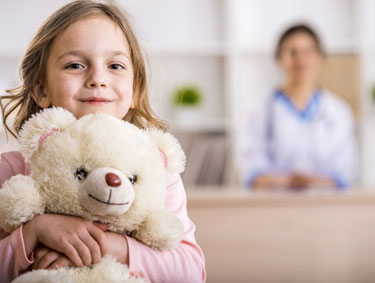 Dr. Loudon treats neurological problems a child may suffer from in areas such as the brain, spine and nervous system. A child struggling with a brain tumor, brain/spine anomalies, misshapen head, epilepsy and other conditions, will need a specialist who has experience treating children in this medical field. Since the body and brain of a child are not the same as an adult, there needs to be a different and more personalized approach to any form of surgery than with an adult patient.
With multiple follow-up appointments, the child needs to feel comfortable when visiting the doctor for appointments and checkups. Dr. Loudon not only treats the current condition of the young patient but builds a reliable relationship. There are multiple conditions a pediatric neurosurgeon will not only work to treat but will also be a continuing factor in the child's life. Due to this, Dr. Loudon treats patients in a comforting and caring atmosphere.
Dr. Loudon acquired his Ph.D. in cancer biology from the University of Texas, MD Anderson Cancer Center and conducted studies within the field of pediatric neurosurgery for over 20 years. He also has experience working at the CHOC Children's Hospital, the CHOC Children's at Mission Hospital and as an integral member of the brain tumor program at CHOC Children's Neuroscience Institute. He uses this experience and his skills to treat children from the infant stage through adolescence.
Efficient and quality care
From the moment patients walk in the door and continuing through their treatment, Dr. Loudon will treat each patient in an efficient and comforting manner. He will customize the treatment to each patient's needs to provide a more beneficial and healthier treatment experience. Since the problems and conditions that a pediatric neurosurgeon treats can greatly vary per patient, the type of neurosurgery will also vary. These factors can include the placement of a tumor, the type of a tumor, the age of the patient, prior health condition of the patient and more.
Before developing a plan and during the treatment process, Dr. Loudon will work with the patient to understand exactly what is happening and make alterations to the treatment as necessary. Parents will be able to ask any and all questions throughout the process to better understand the situation. Dr. Loudon specializes in treating and working with children, so he will be able to help slightly older patients begin to grasp the situation.